"Time in Elizabeth's company is time well spent. Insightful. Intelligent and easy to talk to about things that aren't easy to talk about. Do yourself a favour - go and talk to her now! Cosmo Landesman - Sunday Times
Career Coach Elizabeth Sullivan
Want to be successful in your career?
"Career Coaching with Beth made me see that there is always a way to achieve what I want, we search together for solutions and never fail to find them. This has given me the confidence I need, since I've been working with Elizabeth the changes in my life have become clearly visible.
Through her coaching, I have achieved honours in my bar exam, successfully asked for a pay rise and smoothly took over from my boss when she left. I only wish I'd found Beth sooner but I'm so happy I did."
Veronika Kinclova, Lawyer
Get Your Career Tips Now!
Executive Coach
Keen to progress to the next level in your career?
Are you ready for that promotion?
Do you want help achieving the salary that you are worth?
Are you starting a new job and want to make a great impression?
Executive Coaching can help you fast track your career...
Career Coach
Looking for a change of direction in your career?
Don't feel you are doing the work you are meant to do?
Reaching the top in your current job or career isn't at all appealing to you?
With Career Coaching, we can help you change direction and move forward in your career...
We've successfully coached clients from:
Having been a coach for the last 5 years. I noticed that a primary concern for most people is doing well in their career. It's an area that everybody needs help in at some stage. I don't know whether you are in the wrong job or whether you are wanting to progress more quickly in your career. What I do know is that you are unhappy or unfulfilled, as have been many of my clients. And just as many of my clients have reinvented their career through career coaching so can you.
I am a Career and Executive Coach. I work with professional men and women who want more out of their career, more fulfilment and more professional success. It is possible to have a meaningful, enjoyable and rewarding career, I can help you make it happen. It's a journey I treasure taking with my clients...
March 27, 2020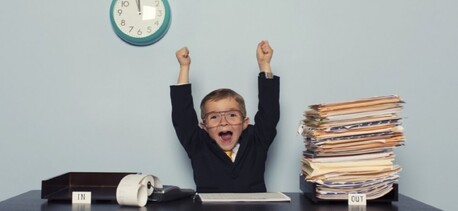 1 Create a structure that works for you. Keeping a record of how you work, and when you are most productive will pay dividends in terms of productivity. When you've identified your peak productive times, make sure you use them for work much as possible. e.g. Many people do their best thinking...
read more